Affordable Gynaecologist Hospital

IN Patna

Our Infertility Hospital - India's Biggest Fertility & IVF Center in Bihar




Looking for a Gynaecologist Hospital in Patna? Dr.Rashmi Prasad Best Gynaecologist Specialist Doctor in Patna. To Schedule an appointment +91 9771038137..The best Gynaecologist hospital in Patna is Diwya Vatsalya Mamta Fertility Centre, the center was founded in 2010 by the global gynecologist who has an experience of more than 20 years, Dr. Rashmi Prasad. She has one of the enormous aims and that is to provide infertility treatments across the globe and give every couple an opportunity of parenthood.

Therefore, opening a center with the most advanced appliances and highly educated and competent doctors who treat every patient with the utmost compassion and care, and a center that procures a success rate of 100% was the biggest accomplishment.

Our center is the best and the most trusted IVF hospital in Patna. With world-class facilities and ambiance, we strive to be the most advanced yet affordable center in the city.

Treatments for both male and female fertility have improved tremendously and patients who in the past were advised to take adoption can now have their baby through various treatments. IVF is one of them and also the most successful one.

IVF( In Vitro Fertilisation ) is a treatment where eggs are collected and fertilized outside the body in a laboratory. The fetus is then transferred to the uterus. (IVF) helps with the fertilization, fetal development, and implantation of the embryo.

Hopes are not meant to be broken, and IVF is one of the hopes to all the couples out there who have given up to ever become a parent.

Our center provides various treatment preferences to be picked by our patients according to their need and requirement and also, they get consulted at every pace. After all, they are not alone. A few of them are, IVF (In Vitro Fertilization), ICSI (Intracytoplasmic sperm injection), IUI (Intrauterine insemination), Laparoscopy, Hysteroscopy

We understand the hassle every patient goes through before thinking about this treatment and that is its cost, therefore we provide treatments with the highest success rate which is also affordable, and also you'd be guided on every phase of the cost of any chosen procedure, as we believe in precise transparency.

We have a total number of 119 specialists and most of them are female gynecologists and all of them are experienced and highly trained in their profession. Till now we have treated almost 60 k patients who left the hospital by carrying a longed dream in their arms.

We must bring your consultation time as encouraging as possible and enable you to start treatment quickly if you so wish. Our motive is to be "With you at every phase of the way" providing a holistic service, to support you during your path of conception, from your first

consultation with our competent Fertility doctors, through all your conception path, and during your pregnancy, the whole team will ensure your health. Struggling to conceive can be a stressful journey specifically if this is not your first endeavor. During this period you may proceed to discern you need some extra help. Our Specialists can help you with mental health suspicions assigned with infertility, pregnancy loss, and pregnancy-related inconveniences. Besides, a good body-mind harmony is beneficial to get a promising result.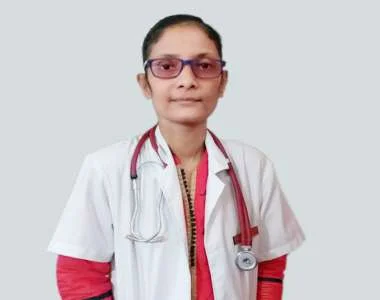 DR. RASHMI PRASAD

Infertility(IVF) Specialist
M.B.B.S (Hons.), D.G.O (Pat),PGD in Art and Reproductive Medicine( University of Schleswig Holstein-Kiel Germany).Dr.Rashmi Prasad (Director of DVMFC) Best IVF Specialist Doctor in Patna. An acclaimed doctor with 20+ years of global experience in the field of Infertility and IVF.