Affordable IVF CENTER

IN PATNA

Our Infertility Hospital - India's Biggest Fertility & IVF Center in Patna, Bihar

Vatsalyamamta.in is the Best IVF Center Patna.We provide Affordable treatments according to our patient needs like IVF, IUI, TESA, ICSI, Test Tube Baby.A family of your own is incomplete without a reflection of yours in a child. Every couple tends to see this dream and hope for it to happen soon. But sometimes the waiting does not seem to end. Infertility means when a couple can not procreate even after several attempts. People tend to lose hope after that.

Although the advancement in medical technologies and the field is acknowledged by everyone that now it can tackle any challenges. The wish of having a baby by all the couples is not only possible but it's now affordable also. The Diwya Vatsalya Mamta Fertility Centre is the Best IVF hospital in Patna.The Diwya Vatsalya Mamta Fertility Centre, the most Affordable Test Tube Baby Center in Patna delivers the high refined medical facilities and equipment to grant this glorious wish.With a success rate of more than 75%, we stand firm on our promises of fulfilling a dream of parenthood and being the Best IVF center in the City.

IVF is the 'test-tube' baby procedure. In-vitro fertilization (IVF) is the method of fertilizing eggs with the sperm outside of the human body. In sterile couples, where women or/and men have a problem in natural conception the technique of in-vitro fertilization (IVF) offers an opportunity at childrearing to pairs.Refined infertility procedure, involving IVF treatment, allocated by our highly equipped reproductive specialists can help you achieve in starting or enlarging your family. Our tenderness and empathy set us distant from the rest, as does the integrity of care we procure to you in your journey towards a new or large family.

Infertility treatment has boosted to the next level gratitude to contemporary medicine, and new procedures. These new techniques are opening closed doors for couples. There is even hope for couples who have endeavored unsuccessfully to conceive for many years.The Diwya Vatsalya Mamta is Patna's foremost fertility and IVF center and it has the notion to be the best in the city and the field of infertility treatments.Our main aims are patient happiness and safety. Our goal is to contribute standardized, outstanding quality treatments that are also affordable and transparent.

The infertility treatment at our center can be done by the use of various treatments and the final decision about which treatments are adequate is made after a discussion between the doctor and the patient. However, our protocol is to only treat our patients with treatments they need and are beneficial in personal circumstances.IVF treatment starts with identifying the causes. What are the most prevalent infertility factors in men and women? What assessments are vital to finding out about one's fertility? At Diwya, we perform a standard assessment for both partners during the first visit. The medicine procedure relies on the chosen treatment method. Before starting the treatment, we will schedule an initial consultation and our doctor will supervise you of the adequate method.We are deeply passionate about providing standard and reliable services related to your treatment under the same roof because we understand the pain of childlessness. Thus, we are here to help you and guide you on every step, so you can have a family of your own.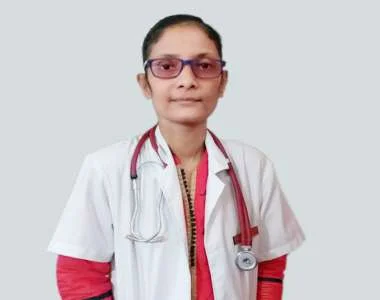 DR. RASHMI PRASAD

Infertility(IVF) Specialist
M.B.B.S (Hons.), D.G.O (Pat),PGD in Art and Reproductive Medicine( University of Schleswig Holstein-Kiel Germany).Dr.Rashmi Prasad (Director of DVMFC) Best IVF Specialist Doctor in Patna. An acclaimed doctor with 20+ years of global experience in the field of Infertility and IVF.